There's many wedding ceremony rituals you can add to your ceremony to involve family and friends or to have something special. 

These wedding ceremony rituals are all about adding something different, personal, and special.
Candle Lighting Ceremony / Unity Candle
One of the most popular ceremonies is the candle-lighting ceremony. The ceremony symbolizes two families becoming one.
The couple performs the ceremony by using two smaller candles to light a larger on. A candle-lighting ceremony can be a beautiful way to include family too. Often the two mothers will initially light the two smaller candles.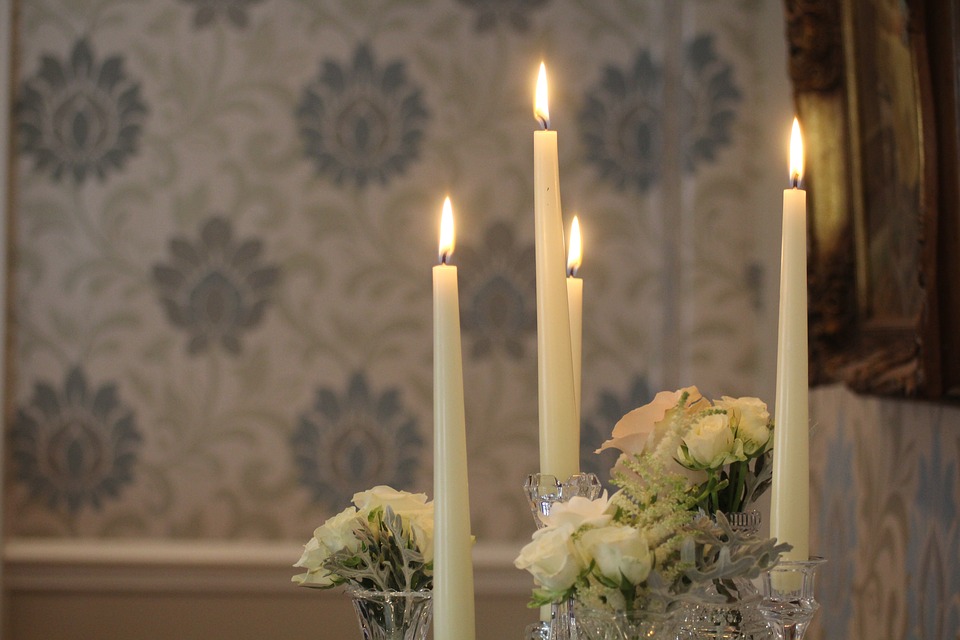 The sand ceremony is very similar to the unity candle. The couple will have a vial of sand that they pour together into a larger vase together. It's said that much like the idea of marriage, once the sand is combined, it can never be divided.
A sand ceremony once again can be a lovely way to incorporate friends & family into the ceremony. There could be a number of people with vials of sand.
The sand ceremony could also be a lovely way to bring together meaningful places. Eg. you could use sand from the cities you grew up in, you became engaged in, or frequently travel to, sand from the city you live in or are getting married in.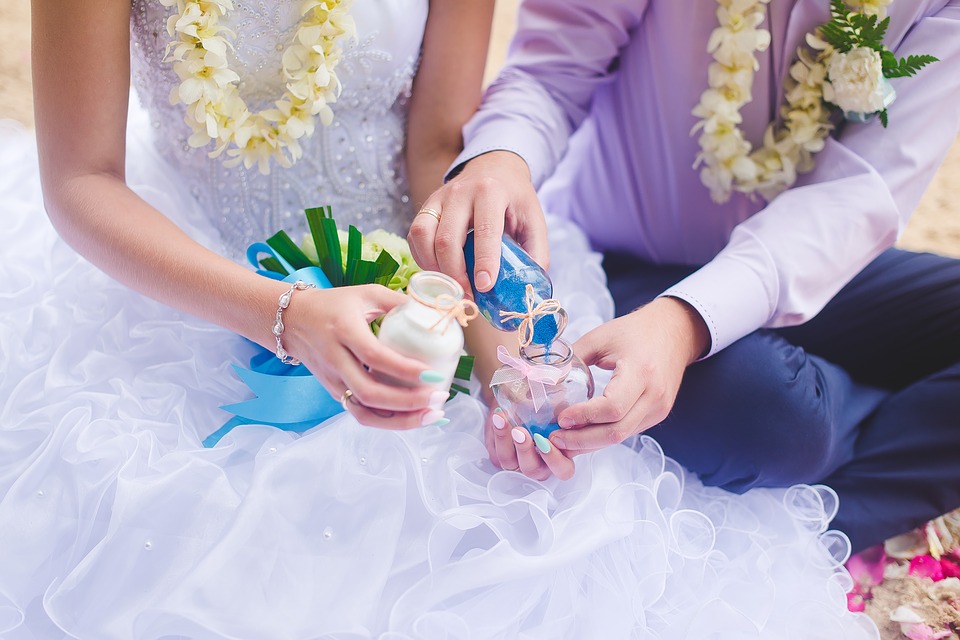 There two ways you can literally tie a knot at your wedding.
Fisherman's Knot – Considered the strongest knot because it's the hardest to untie even under extreme pressure. The couple will each have a strand of rope and together will tie them into a Fisherman's knot. This kind of knot reflects the love of the couple as it, and they grow stronger it's harder to break.
Rope Pass – During the ceremony, a strand of rope is passed around. All your guests touching the rope symbolizes the support the couple have for their wedding and relationship going forward. The piece of rope comes back to the couple and they then tie it into a knot.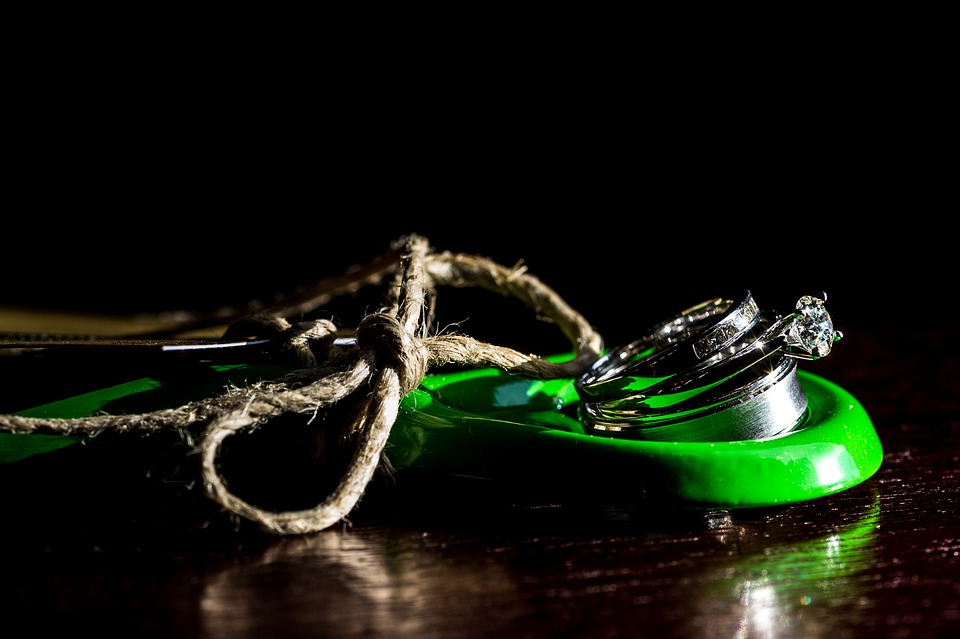 Traditionally the couple would take the tree/plant & dirt from a special place (eg. parents house or a location special to the couple).
The two mothers of the couple would each have a small bucket of soil from their homes. The mother's scoop a small amount of soil into the pot, then the couple scoops the remainder from the buckets into the pot.
The newlyweds would transplant it at home after the ceremony. This symbolized putting down roots. The tree, like your relationship, will need love & care to bloom & grow. You can do the planting ceremony with any tree or plant.