With Covid-19 changing the wedding landscape, Elopements have taken on a whole new life.
In NZ the option for a 'court house wedding' no longer exists. Instead you have two options: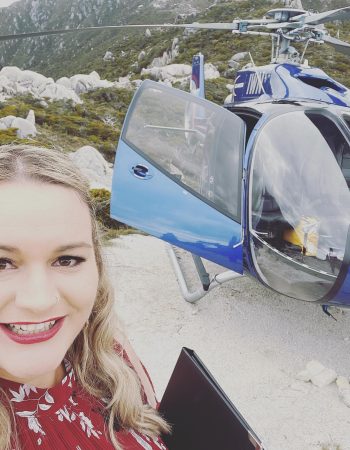 A registry wedding is limited to 20 guests, and follows a prescribed script. There's no personalization or vows. A registry wedding must happen on a weekday. A registry ceremony must be performed by an authorized registry celebrant. You can find one here. 
I can perform any sized wedding ceremony from just two witnesses, to 20+ guests. 
If you don't have witnesses I can arrange this too (I once used the photographer and my mum!) 
By using a celebrant like me, I will write your script to reflect you and your relationship. I will also work with you to include aspects to make your ceremony special (eg. recordings or messages from family and music).
Whether on top of a mountain, or in your lounge. With 2 guests or 10, I can take you through the steps of an elopement style ceremony!

Andrew & Laia
"We loved having Emma as our celebrant! She was incredible at giving us ideas for our intimate ceremony and helped us to feel like our loved ones were included in the ceremony despite them not being present. Emma was fantastic at communicating and preparing everything. On the day she delivered the most amazing speech and made everything flow so well. Thank you so much for elping to make our day feel so special Emma"