First of all! Congratulations! All the hours of planning have paid off! You've had a beautiful day with your family & friends and now it's the start of the rest of your lives together!
In New Zealand, you don't usually have to do anything special if you want to change your name after you get married or have a civil union. You can just start using your partners name!
When you get married, you can:
keep your last name
take your husband, wife or partner's last name
hyphenate or use a combination of both your last names with a space in between.
If you've decided to change your name, you'd be best to order a marriage certificate. Some places will accept the 'Copy of Particulars' (which I'll give you after the ceremony) but most places require a certificate.
Ordering a marriage certificate
So you've decided to change to your partners name. The first thing you need is a marriage certificate.
This can easily be ordered online (click here). It's only $33 (plus delivery).
Probably the easiest place to start is by changing your license. Simply take in your old license and your marriage certificate. Your new photo ID and your certificate will be enough to change everything else into your new married name.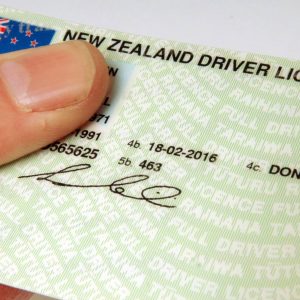 You can order a new passport under you new married name (click here).
Just keep in mind, that any international travel must be booked under the name on the passport you'll travel with. So if your passport still has your maiden name, don't book your tickets under your married name! It's a quick way to cut a holiday short because you won't make it past the airport!